Illinois Victim Notification System (AVN)
This service allows crime victims to obtain timely and reliable information about criminal cases and the custody status of offenders 24 hours a day.
Read More

Illinois Department of Corrections Inmate Web Search
Search the IDOC's public database for current State of Illinois inmates.
Read More


Federal Bureau of Prison Inmate Web Search
Locate the whereabouts of a federal inmate incarcerated from 1982 to the present Tightened Security at Detention Center
Beginning November 6th, 2007, the Shelby County Detention Center will require a photo ID for anyone visiting an inmate.
When visitors arrive at the Detention Center, they will be asked to provide a photo ID and sign-in at the Registration Book before such visitation can take place.
Members of the Clergy are encouraged to visit the inmates. However, they too, will have to provide credentials, photo ID and sign the Registration Book before entry.
Visiting Hours For Inmates
Inmates whose last names begin with the letters A-M may have visitors on Tuesday, Thursday or Saturday.
Inmates whose last names begin with the letters N-Z may have visitors on Wednesday, Friday or Saturday.
*Each inmate may have 1 (one) 20 minute visit per week by anyone listed on the inmates visitation list.
*Visitation times are from 8:00 a.m. to 3:30 p.m.
*Visitors shall not have been convicted of a felony
*Any visitor who appears to be intoxicated or whose conduct is determined improper shall be directed to leave and future visits may be denied.
*No one under the age of 18 shall be permitted to visit without the supervision of a parent or legal guardian.
*Smoking is not permitted during visitation.
Don Koonce
Jail Administrator Sheriff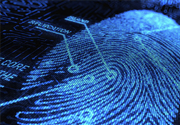 Fingerprinting is currently by appointment on Tuesdays and Thursdays from 1:00 P.M to 3:00 PM

Our office is pleased to provide OffenderWatch® for the citizens of Shelby County. OffenderWatch® is the nation's leading registered sex offender management and community notification tool with hundreds of leading agencies in dozens of states utilizing it. Shelby County's law enforcement utilizes OffenderWatch® to manage and monitor the whereabouts, conduct and compliance status of the registered offenders in Shelby County. OffenderWatch® provides the most accurate and timely information available and now this information is available to you!.
OffenderWatch® is updated instantaneously throughout the day as offender addresses and other offender information is updated in our office. You may enter any address in the county and see real-time information on the publishable offenders within the specified radius of the address you enter.